Being a parent with BPD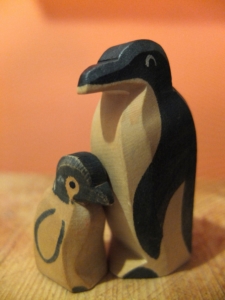 As a parent you influence your child's development through your everyday behaviour. Your child will observe and imitate your behaviours, so it is important that you explain the mental illness in a way that they understand that what they are experiencing with you is something they can talk about with you.
Explaining BPD to children under 5 years old
Infants perceive emotions at a literal level through facial expressions, tone of voice and simple voice. Therefore, they can make sense of your feelings from your behaviour but may not understand why you are feeling this way. To explain about BPD condition, you could relate to their emotional reactions and why they have them. By helping them understand their own emotions, you can help them understand that you have a "feelings sickness". Remember to also reassure that you are working on getting better.
Explaining BPD to school-aged children
Children at this age range are more logical and reflective of what they perceive. Start with explaining about mental illness like physical illness then explain how BPD affects your ability to control emotions. Reassure that your feelings are of no one's fault and you have special doctors to help you recover from BPD. Your child may want to offer help so suggest a drawing will make you feel better so they don't feel helpless.
Explaining BPD to teenagers
Be prepared to have responses and evidence to questions teenagers will have. You could use the fact sheets here or even this site as reference while discussing mental illness. Look through the condition and issues together and explain how each affects your life. Reassure that when/if your symptoms occur that it is not their fault. Also discuss the available treatments and what you are doing to manage the difficulties. Let them know that you are on recovery.
BPD Stories
Click to read The Mighty – 5 things I wish others knew as a parent with Borderline Personality Disorder.