BPD Treatments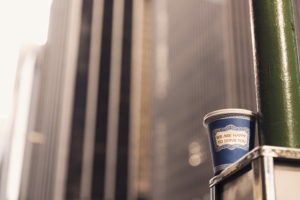 Is BPD treatable?
Yes!
Most people with BPD recover after diagnosis and effective treatment. In fact, almost half of the people who are diagnosed with BPD will not meet the criteria for a diagnosis just two years later. After ten years, 88% of people who were once diagnosed with BPD resolve acute symptoms of impulsivity and active attempts to manage interpersonal difficulties. Unlike most other psychiatric disorders, those who remit from BPD don't usually relapse.
People with BPD can learn to manage their symptoms successfully due to the plasticity of the brain. Neuroplasticity is the structural and functional changes that occur in the brain due to modifications in a person's behaviour, environment, thoughts, emotions as well as illness and injuries. Neural connections have the capacity to regenerate and improve damaged neural pathways. With committed and active engagement from the individual, mental health professional and support group of family, friends or carers, the adult brain can be rewired to become more flexible and adaptive to control emotions. Strong and trusting relationship is key for people with BPD to develop stronger and more flexible and automatic patterns and eventually lead fulfilling lives. There is no medication that specifically treats BPD.
What BPD treatments are available?
BPD is a complex disorder with many layers and facets to it. Therefore, no person living with BPD is the same. Finding the right therapist and creating an individualised treatment plan is crucial to a positive BPD patient journey.
Many modes and methods of treatments are available for BPD. The three main forms are: psychotherapy, medication and hospitalisation.
Psychotherapy
Psychotherapy is most effective BPD treatment and it is essential that the patient trusts their therapist and that the relationship is a good 'fit'. Clinicians who have received training and are providing treatment for people with a BPD diagnosis may utilise a range of these different approaches. All these re-learning therapies require multi-year commitment and engagement.