Responding to complex mental health needs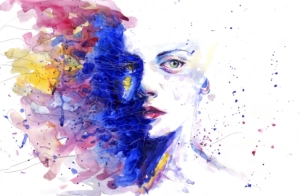 Mental health needs can be complex, enduring and deep-rooted. This is in particular to the symptoms of BPD. Because of this, you as a service provider should aim to focus on early intervention to help prevent more serious problems from occurring.
What are complex mental health needs?
People with complex mental health needs are understood to be experiencing significant, multiple, rare or persistent mental health challenges that impact their functioning in most areas such as in the home, work/education and in the community. These needs, often in combination with one another are complex as it difficult to address all presenting issues at the same time. In fact, complex cases require individuals to access services and support from a wide variety of government and community services. Therefore, case coordination is necessary to communicate across sectors/services involved in individuals' care which can be slow and frustrating to the client and their loved ones.
What does responding to complex mental health needs feel like?
For people providing services
Pressure, overwhelming, exhausting, motivated to find support
For people presenting with BPD
Frustrating, confusing, exhausting, look for ways to get attention and support.
For families & supports
Frustrating, confusing, exhausting, motivated to find support.
Supporting people with mental health needs

ANTONIA NEW – Overfocusing on the negative: Ignoring patients' good feeling emotions
To see more BPD interview footage see Borderliner Notes.
To best support people presenting with BPD is to collaborate with them to deliver individualised support that will meet their needs.
This allows for shared responsibility in the recovery process and empowers individuals to make decisions and choices about their lives as well as increase confidence and promote their independence. Ultimately, the goal is to instill "a life worth living".
Treatment plans should be developed in collaboration with individuals to focus on holistic recovery:
Short term goals – assess safety/risk, crisis intervention, stable living situation, treatment needs.
Mid term goals – coordinate services/agencies/sectors involved.
Long term goals – treatment of presenting issues for example individual therapy, family therapy, group therapy, medication management, transition planning.
Interesting article
Youth Studies Australia – Complex solutions for complex needs
Fact sheets
Project Air Strategy – Tips in responding to young people with complex mental health needs
Response Ability – Responding to mental health problems
Guidelines
SA Health – Clinical Guideline: Personality disorders and emotional dysregulation in the perinatal period
Project Air Strategy – Brief intervention manual for personality disorders
SANE Australia – Suicide prevention and recovery guide: A resource for mental health professionals
Training
Click onto QCOSS Community Door eTraining – Strengthening Non-Governmental Organisations to find free self-paced training modules about respond holistically to client issues, utilise specialist communication skills to build strong relationships, work with diverse people, and many more.
Useful links
Complex Needs Capable is a practice resource for service providers to understanding the theories of complex needs, recognising mental illness and improving communication skills.