Podcasts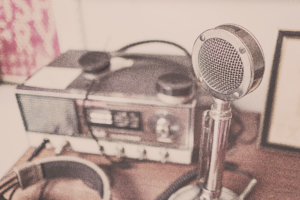 "Trauma is personal. It does not disappear if it is not validated. When it is ignored or invalidated the silent screams continue internally heard only by the one held captive. When someone enters the pain and hears the screams healing can begin." ― Danielle Bernock
Radio 3AW Talking health 4 October 2015
Professor Jayashri Kulkarni on 'borderline personality disorder' with Dr Sally Cockburn, how the term was invented 80 years ago and doesn't really help or explain the disorder (they don't quite have psychosis, they don't have depression, so it must be 'personality'!). Prof Kulkarni says that 85% of individuals diagnosed with the disorder had an early life trauma. They don't have a good internal sense of who they are. The major and most dangerous symptom is self harm. To listen to this audio requires free download from iTunes.
---
---
Australian Counselling – The Lived Experience of Borderline Personality Disorder
Sonia Neale is a motivational speaker on living with BPD. In this interview she gives insights on the struggles and challenges of BPD,  advice to loved ones, the value of Dialectical Behavioural Therapy, advice for clinicians and the neurobiology of the BPD brain. Sonia is living proof of a BPD survivor and offers a message of hope for all experiencing symptoms of BPD.
---
Cristen Conger and Caroline Ervin examine the history and emerging treatments of this mental health condition that continues to puzzle practitioners.
---
---
If you are in deep emotional pain the last thing you want to hear is that you are untreatable. Well that's very often the experience of people diagnosed with borderline personality disorder. Many doctors even steer clear. It's probably the most stigmatised mental illness there is, ever since it was first described in the era of psychoanalysis. But there is proven and effective therapy now available. With good treatment it's possible to live a normal and full life. Listen to a panel of people with lived experience, supporters and experts of BPD in Australia about what works for BPD.
---
Listen to experts in BPD speak openly and honestly of its symptoms, and treatment In Conversation: Talks on BPD & Recovery.
---
---
Saturday Night Live's "Resident Young Person" Pete Davidson reveals he's been diagnosed with BPD. The 23-year-old comedian explained his long-awaited diagnosis came after a stint in rehab and several instances of unexplained breakdowns that he initially attributed to his marijuana habit. He talks about undergoing DBT to manage the emotional dysregulations.
---
Mahlie Jewell is a designer and Australian National BPD Lived Experience Advocate joining The Daily's Sam Baran to talk about BPD in Australia. To listen to the recording of the interview click here.
---
---
Sanctuary member Liz Hodgman was interviewed by presenter Paul Richards on Radio 5AA. To listen to the recording of the interview click here.