Looking after yourself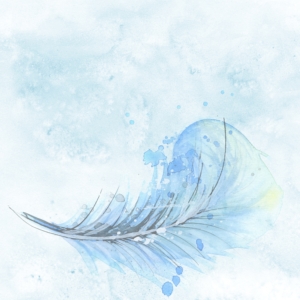 Family, friends and carers are all impacted by their loved ones experiencing symptoms of BPD. A strong support network is important for all individuals involved.
As a carer and supporter, you are also likely to be under stress, as:
Intense emotions from BPD have a way of negatively impacting interpersonal relationships
Therapy can release difficult thoughts and emotions in carers too
Remember that to be an effective carer and supporter you need to care for yourself. Taking time to care for yourself will help prevent you getting physically and emotionally burnt out and allow you to deal with the thoughts, emotions and stress that arise from caring for a person with BPD.
Maintaining your health and wellbeing provides the energy and capacity to endure the challenges that you may face in your role. Good health and wellbeing mean that you can provide the best care to your loved one.
Some of the most important tips for carers include:
exercise, eat healthily and sleep well
relax regularly
do something you enjoy or take up a new hobby
establish a regular night out with your partner, a friend or a family member (weekly, monthly)
stay in touch with friends and family who encourage and support you
access all available services and funding
learn to identify stress indicators and use these as reminder to take some "me" time to unwind
set boundaries and recognise your own limitations – take your time
ask for help when you need it
attend a carers group for support
get educated
For more information
SANE Australia – Self-care: 13 ways to support yourself and someone you love through a mental health crisis
Synapse – Self-care for carers & family members
Centre for Addiction and Mental Health – Self-care
MHR4C is an online program to help carers of people who have a mental illness to recognise what they are going through is normal and that other carers are on the same journey, see the bigger picture by exploring the six phases of caring, learn to cope and identify key resources and practical support.
Download Information Booklet for Families and Other Carers developed by the Private Mental Health Consumer Carer Network (Australia).
Access Carers ACT for information to care for yourself.
See the following information and support services for family, friends and carers to access tools and resources designed to help you be the best support you can be:
NDIS
Your loved one with BPD may be eligible for psychosocial support from the NDIS. If you are a main carer of a person with BPD you may also be eligible for carer support. Here are some resources that can help with preparing the NDIS application.
Arafmi – Mental Health Carers NSW
The NDIS Carer Statement is designed to inform an NDIS officer about the nature of the care that is given. It can form part of the application for an NDIS support package on behalf of their loved one.
There are two ways that this document may be used:
The carer prepares this document on behalf their loved one, perhaps if they are making the NDIS application on someone else's behalf.
OR
The loved one is making their own application and they seek the carer statement to support the request.
For more information see NDIS Carer Statement Template.