Role of service provider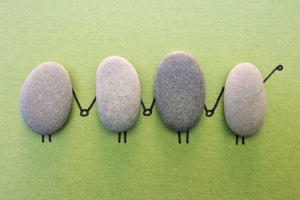 "If you hated the patient — if the patient was pissing you off — you would bandy this term about: 'Oh, you're just a borderline.' It was a diagnosis that was a wastebasket of hostility." – Dr. Kenneth Duckworth, medical director of the National Alliance on Mental Illness, TIME (2009).
Stigma and discrimination can be enormous issues for those who use mental health services. As health advocates, helping professionals partner with patients, their loved ones and carers to bring about improvements in the design and provision of services. All service providers have a responsibility to promote the health of individual patients as well as the broader community, and ensure that mental health care is delivered in ways that replace stigma and discrimination with hope, optimism and compassion.

KRASNER – Stigma upon stigma (and the fearful physician)
Key points to remember when working with people presenting with BPD:
Lack of suitable and appropriate services in the community for people living with a diagnosis of BPD often results in attendance at emergency departments or admissions to secure inpatient units.
Acknowledge that people with BPD suffer severely. There families, friends and carers share the burden. Clinicians caring for people are also impacted when they are not adequately supported.
All service providers working with people who have a diagnosis of BPD should be respectful, caring, compassionate, consistent and reliable.
People living with BPD require experienced health professionals who can work within a trauma-informed framework that enables a safe, quality and stable therapeutic relationship.
Family, friends and carers are a very important part in an individual's recovery and need support, training and information.
Access to peer support provides genuine contribution to the individual's recovery.
Adapted from National Mental Health Consumer and Carer Forum – BPD Advocacy Brief (2013).
It is important that service providers are BPD-aware, provide trauma-informed care, and advocate for BPD.
Being BPD-aware
Be aware of the diagnostic criteria.
Be aware of developmental, social, psychological, and environmental factors.
Understand that people who present with BPD are not a homogenous group.
Do no harm: safe culture, climate and communication.
Keep knowledge and skills up to date.
Support BPD research, advocacy, and treatment organisations.
Also work with and support families, friends, and carers.
Trauma-informed care
Many individuals presenting with BPD have experienced some form of trauma. The trauma could be longstanding from early life experience of living in an invalidating environment where there is abuse or neglect, or from being regularly exposed to stigma and discrimination of having a BPD diagnosis from others including health professionals. Research demonstrates that taking a trauma-informed approach to the care of BPD allows for physical, psychological and emotional safety for both provider and survivor that creates opportunities for the survivors to rebuild a sense of control and empowerment in their recovery process. Therefore, recognition is necessary that those living with a diagnosis of BPD have a serious mental illness which includes extreme emotions and intense feelings associated with the illness. Treatment should never be denied and respect should be given to the needs of the
individual.
Service providers should also be aware that children, family members and care providers can also be subjected to traumatic experiences and or environments when in the presence of someone with BPD. Therefore, they should also receive early intervention, supports and education.
To be able to provide trauma-informed care is based on four 'R's:
Realise the widespread impact of trauma on individuals, families and communities, and potential paths for recovery.
Recognise the signs and symptoms of trauma in clients, families, staff, and others involved.
Respond by fully integrating knowledge about trauma into care, practice and procedures.
Resist re-traumatisation of clients as well as staff.
The six principles of trauma-informed approach are:
Safety – physical and psychological safety for clients and staff.
Trustworthiness and transparency – organisational operations and decisions are transparent and trust is built
Peer support – for those with lived experience and their loved ones.
Collaboration and mutuality – principle based on levelling power differentials among client and staff to ensure collaborative approach to recovery.
Empowerment, voice and choice –  principle emphasis on strength-based person-centered care that fosters recovery and healing.
Cultural, historical and gender issues – incorporates processes that move past stereotypes and biases, and incorporates policies, protocols and processes that are responsive to the individual needs of clients.

BRIN GRENYER – Effective BPD treatment
Adapted from Substance Abuse and Mental Health Services Administration – Trauma-informed approach and trauma-specific interventions.
For more information
See Blue Knot Foundation for support, training, services and resources to workers and professionals who interact with trauma survivors in different capacities.
Child Family Community Australia – Trauma-informed care in child/family welfare services
See Victoria Health – Trauma-informed care for understanding and asking questions about trauma.
The Bouverie Centre – Guidelines for trauma-informed family sensitive practice in adult health services
Blue Knot Foundation – Practice guidelines for treatment of complex trauma and trauma informed care and service delivery
Mental Health First Aid – Traumatic events: First aid guidelines for assisting adults
Government of Western Australia – Child development and trauma guide
Advocate for BPD
People with BPD experience great amount of challenges and on top the social stigma associated with any mental illness, they also have to deal with the surplus stigma of BPD. The BPD rate of mortality and psychosocial impairment is comparable to bipolar disorders, however BPD has received less awareness, research and available treatment, according to Zimmerman.
There is a huge unmet treatment need for BPD. Primary care sector is not equipped to adequately detect and manage BPD. Even if detected in the current system, GPs have little choice for referral to specialist psychologists, psychiatrists and other mental health professionals who are appropriately qualified to treat BPD. Private psychologists are not adequately covered under Medicare to provide specific long-term psychotherapy that BPD patients require. Instead care is usually limited to management in emergency department, psychiatry in-patient facilities and CATT teams.

IAN HICKIE – Introduction to Australian National BPD Awareness Week Campaign
All service providers are urged to advocate for more research funding, awareness, and increased skills training in delivering appropriate and compassionate care to this vulnerable population. As well as to challenge any stigma, labelling, rejection and discrimination about BPD. Given the high rate of suicide and self-harm characteristics of BPD, and Australia's intent to decrease the suicide rate, attention must be given to responding more positively to people with BPD.
Adapted from Towards developing a National Strategy for Borderline Personality disorder- a dollar a citizen per year will get us started in the right direction.
To support the development of a National Agenda for BPD see BPD Awareness.
For more information see Personality disorder: A mental health priority area.
"The role of the therapist is to reflect the being/accepting self that was never allowed to be in the borderline." ― Michael Adzema
Role of emergency departments
Attend to self-inflicted wounds professionally, ethically and clinically.
Show compassion and empathy.
Refer the patient for psychological support.
Role of drug and alcohol centres
Show sensitivity to BPD.
Train to screen for BPD.
Role of the GP
Triage and treat within one's capabilities
Educate, coordinate, refer, monitor
Supportive, safe, stable and therapeutic relationship
Promote realistic expectations
Help patients and their families to adapt
Advise on prognosis, risks, other options
Facilitate access to suitable supports
Harm minimisation
Debrief & give encouragement to staff and colleagues
Role of the psychiatrist and psychologist
Care for the patient
Manage complex and severe psychological conditions
Set boundaries
Supportive, safe, stable and therapeutic relationship
Provide clinical leadership in mental health team
Educate, assess, coordinate, monitor
Harm minimisation
Help patients and their families to adapt
Continued professional education, training and research
Role of the mental health nurse
Therapeutic engagement
Only know patient history
Can help have access with psychological intervention
Set boundaries
Personal relationships
Probably a long-term relationship so have follow-up in plan
Supportive, safe, stable and therapeutic relationship
Monitor medication compliance
Biopsychosocial assessment
For more information
Download Australian Government (National Health and Medical Research Council) – Caring for people with BPD: A reference guide for health professionals for a summary reference guide intended for health professionals, including Aboriginal health workers, clinical psychologists, general practitioners, mental health nurses, mental health occupational therapists, mental health social workers, midwives, nurses, psychiatrists, psychologists and staff of emergency services. For the full guideline click here.
Australian Government – The Department of Health: National practice standards for the mental health workforce (2013)
Borderline Personality Disorder: stigma and young people from Orygen. This research bulletin aims to review and integrate research relating to BPD and stigma in the psychiatric inpatient setting, where BPD is the most prevalent personality disorder.
American Nursing Today – Better care for patients with BPD
National Institute for Health and Care Excellence – BPD recognition and management
Source
American Nursing Today – Better care for patients with BPD
National Institute for Health and Care Excellence – BPD recognition and management