What can be expected from BPD treatment?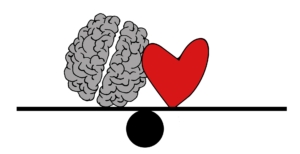 Effective treatment for BPD requires long-term commitment so it is important that both the person with BPD diagnosis and the therapist consider this fact before beginning a full course of psychological treatment.
For a person to achieve the best results from psychotherapy, attending regular weekly appointments for individual and group therapy is often necessary. Open discussion with the therapist would include exploring their expectations of the therapy. Assessment and some pre-therapy sessions can assist some patients who are apprehensive or anxious about engaging with therapy to familiarise themselves with what treatment entails.
Although, BPD is a slow-moving disorder, studies show that BPD has a good prognosis in the long-term of which after 16 years 99% of those previously with a BPD diagnosis no longer fit the BPD diagnostic criteria.
Psychotherapy will allow individuals to :
learn to accept the diagnosis.
understand their thoughts, feelings and behaviours.
manage emotions and impulses.
change the way they relate to themselves and others, especially in close relationships.
develop a stable sense of self.
regain or maintain their interests and job/study goals.

SOUTH AUSTRALIAN MENTAL HEALTH COMMISSION – Recovery from BPD