Family Connections®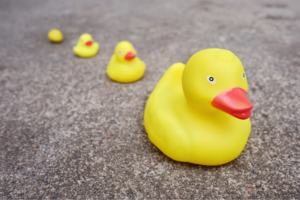 BPD can be challenging to live with for individuals who have it, as well as for their loved ones. Intense emotions, changing moods and high-risk behaviours can impact all who share relationships with a person with BPD, including friends, family and romantic partners. The challenges of dealing with BPD symptoms on a daily basis can be very stressful and loved ones may unknowingly respond in ways that negatively impact the person with BPD.
Families, friends, and carers are vital in the support network of a person with BPD on their recovery path. However, they cannot go at it alone. Not only is finding a right doctor and therapist in the ACT difficult, but there are even fewer mental health professionals who include loved ones in the recovery process too. Loved ones also need to learn coping strategies, self-care, and receive support in improving their relationship with their loved one with BPD.
The National Alliance for BPD (NEA.BPD) offers Family Connections® 12-week program that began in the United States and is now conducted throughout Australia. This FREE program is run by family members who have been trained and designed to offer education, skills training and support to family members of people with BPD.
Dr. Alan Fruzzetti and Dr. Perry Hoffman developed the course based on their research as well as their significant professional expertise in counselling people with BPD and their loved ones. Family Connections provides:
Current information and research on BPD and on family functioning
Individual coping skills based on Dialectical Behavior Therapy
Family skills
Group support that builds an ongoing network for all family members
To learn more about the program, visit the Family Connections of the NEA.BPD Australia website.
To register for a program in Canberra, fill in the contact form here.
Jennie Fitzharding is a counsellor and facilitator of the free Family Connections program in Western Australia. Here she talks about how families and friends can help their loved one with BPD in their recovery journey. This is video is from BPD Awareness.
NEA.BPD Family TeleConnections® (TLC)
This online option is specifically designed for families living far from Family Connections® meeting locations or unable to attend local class. They "meet" for the weekly course via teleconference. Email and online discussion groups offer opportunities to network between classes. TLC is offered from the United States.
If you are interested in the TLC program, please complete the online Registration Form. When a suitable class becomes available, you will be contacted personally. All information submitted is confidential.
Interested in becoming a Family Connections Leader in your local area?
If you are a mental health professional OR family/friend of a person with BPD and interested in facilitating Family Connections program in your local area, please see this flyer.
Family Connections® introduction
In this 15-20 minute audio, Perry Hoffman, Ph.D discusses the difficulties faced by family members who have a loved one with BPD. She explains how the Family Connections program can be of benefit, and the research that shows its effectiveness.
---
Family Connections® flyer
Click to download the 

flyer

. Click here to download the

role description

of the volunteer Family Connections Leader.
---
A first-hand story of Family Connections®
Borderline Personality Disorder: A View from the Inside by Anna Warde, with Shannon Huggins.
---
---