News and events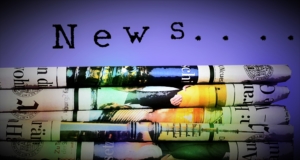 Upcoming events
BPD Awareness ACT holds monthly support group in the ACT on Mondays for loved ones of people with BPD. The support group is based on the principles of DBT to ensure the group is a safe, nonjudgmental and positive place in which to seek support and learning from others who share a similar journey. The aim of the group is to reduce isolation and discredit the stigma against those with BPD and their families. Click here for more details.
The Mental Health Professionals' Network, in partnership with the Australian BPD Foundation and Spectrum Personality Disorder Service for Victoria is producing the fourth professional development webinar: "Borderline personality disorder in youth and early intervention".

When: Monday 23rd July 2018
Time: 7:15pm – 8.30pm (AEST) – click here for time zone information
Where: Online – join via your computer!
Cost: Free

For more information and to register, click here!

Personality Disorders Consumer and Carer Day theme this year will be "Recovery" where stories from people with lived experience and family and carers will be shared. Attendees will also have the opportunity to hear about the latest research in the recovery field and will have the opportunity to voice their views on issues central to the treatment of personality disorders. For more information click here.
To submit an expression of interest to present at the Consumer and Carer Day – send a title and short description by 1 August to  info-projectair@uow.edu.au. Lived experience stories from consumers, carers, family members, and also any interesting projects, studies or services relevant to lived experience, co-designed services, peer support and person-centered care are all welcome.
When: Thursday 1 November 2018
Time: 9:00am – 4.00pm (AEST)
Where: University of Wollongong NSW Australia
Cost: $50
Register here. View flyer here.
Past events
BPD Awareness Week
BPD Discussion Forum
Inaugural BPD Awareness Week Art Exhibition at the Belconnen Community Art Gallery
BPD Family Day – Aboriginal Traditional Weaving and BBQ – 7 Oct 2017
The 7th National BPD Conference – "From Stigma, To Strength"
Substance Abuse and Mental Health Service Administation is holding a webinar about Engaging and Supporting Families in Suicide Prevention: What Works and What Research is Showing. This webinar will focus on how organisations who are implementing suicide prevention programs can meaningfully engage and include families whose loved ones are in suicidal crisis or have attempted suicide in their work, and their crucial role in suicide prevention.
When: Monday 5 March 2018

Time: 6.00am to 7.30am

Where: Online. Register 

here

.

Cost: Free

Interpersonal Skills for mental health carers is a class organised by Carers ACT for mental health carers to learn effective communication skills during difficult times. This workshop is presented by an instructor with Dialectical Behavioural Therapy qualifications. Click here for more information and registration!

When: Tuesday 13 March 2018

Time: 1:30 pm – 3:30 pm

Where: 

2/80 Beaurepaire Crescent

Holt

,

 ACT 

2615

 

Australia

 + Google Map

Cost: Free

Distress Tolerance Skills for mental health carers is a class organised by Carers ACT for mental health carers to manage their own emotions during times of high stress and crisis. This workshop is presented by an instructor with Dialectical Behavioural Therapy qualifications. Click here for more information and registration!

When: 10 April 10
Time: 1:30 pm – 3:30 pm
Where:
Carers ACT Holt
2/80 Beaurepaire Crescent
Holt, ACT 2615 Australia + Google Map
Cost: Free

NEA.BPDAust will conduct Family Connections Leaders Training in MELBOURNE for those interested in facilitating Family Connections Groups in their local area. To be eligible, trainers must be mental health professionals OR family/friend of a person with BPD. Click here for more information and registration details.

When: 26/27 May 2018
Time: 8.30 am – 5.00 pm
Where:
Spectrum
1/110 Church Street
Richmond 3121 Australia + Google Map
Cost:
Carers: $100
Health Professionals: $150

The Project Air Strategy for Personality Disorders, in partnership with the  Mental Health Professionals' Network is producing the following professional development webinar: "Personality disorders and substance use: Tips on effective treatment approaches".

When: Monday, 4th June 2018
Time: 7:15pm – 8.30pm (AEST)
Where: Online – join via your computer!
Cost: Free